The Exhibition Review-bakery China 2021
28-05-2021
From April 27th to April 30th, 2021, AAFUD INDUSTRY(ZHUHAI) Co., Ltd presented natural color, coloring food and food flavor and magic rainbow color at the 23rd China International Bakery Exhibition.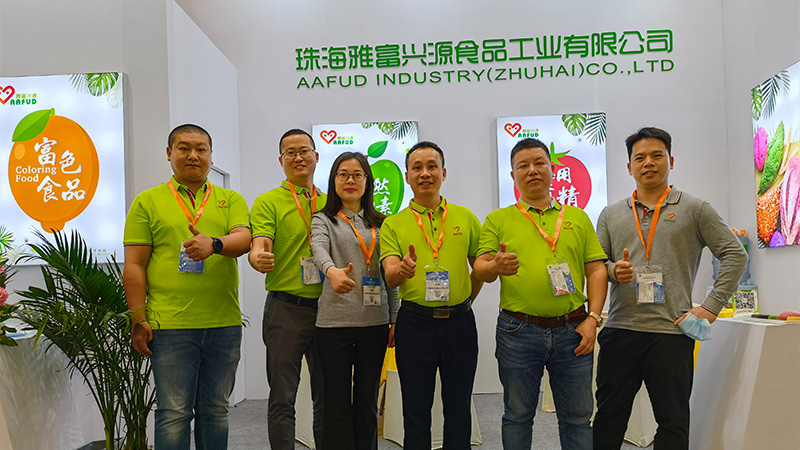 With a scale of more than 220,000 square meters, the exhibition has attracted more than 2,300 manufacturers from more than 100 countries and regions and more than 300,000 professional visitors in the baking industry, gathering authoritative industry associations and media across the country.
Since its establishment in 1996, AAFUD has been adhering to the concept of "health comes from nature" and providing natural raw materials for various food enterprises.
In the past 20 years of exploration and practice, the company has accumulated rich experience in the natural pigment industry, with independent import and export rights, and has obtained ISO 22000 and Halal certification.
We provide healthy ingredients such as natural colours, coloring foods and food flavours to assist all food industries in the development of products with unique colours. "Kang Long" brand natural pigment, food flavor and other products have reached a milestone development in the domestic and foreign markets, in the food, health products, cosmetics and other fields have been used.

Although the exhibition has ended, but the enthusiasm of AAFUD people has not faded. Your attention and expectation will strengthen our steps into the future. Thank you for your attention and company. At the same time, let's make an agreement again, the next exhibition be there or be square!